I finished up the reinforcing the rockers tonight, I added this last piece of 1/8" steel to the passenger side rocker. All 4 jack points are now at least 2 layers of 1/8" steel.
I decided to take a break from bodywork and work on prepping and painting the engine, suspension parts, and engine accessories. I started with working on the block again tonight, I unwrapped it and removed the last couple components.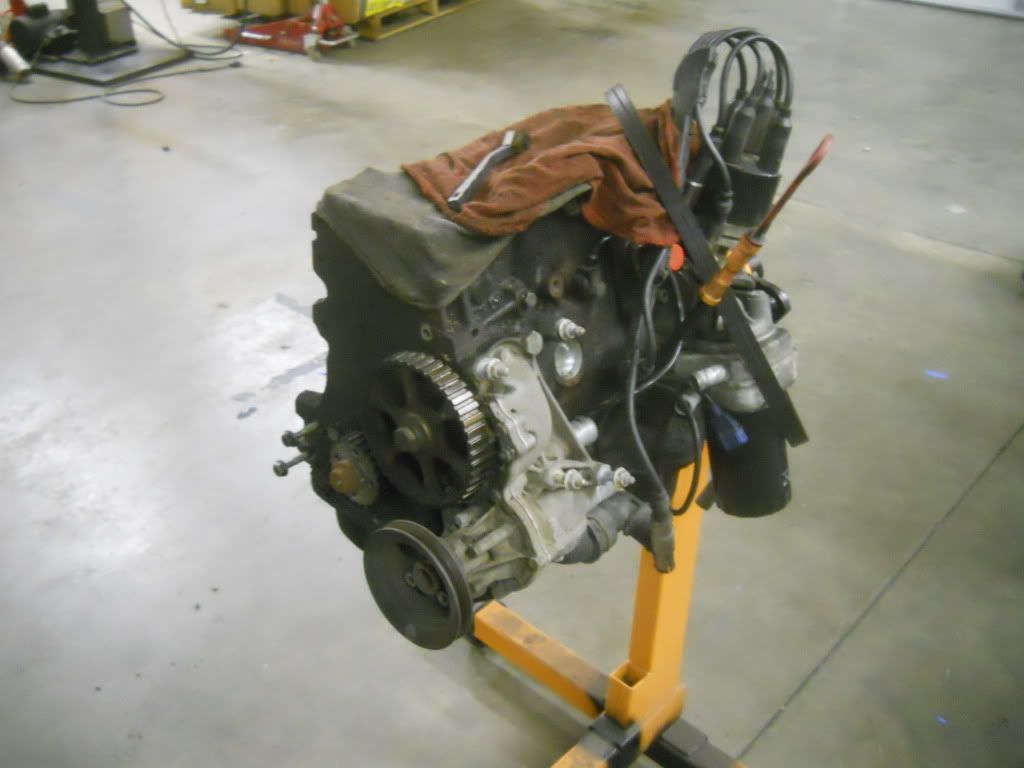 See the paint color on that toolbox in the background?? Awesome.