New tools! I visited my Snap-on guy for the first time in a few months. I bought a 1/4" drive handle and a brake shoe retainer spring socket.
I received all of my parts back from Lewis Welding.
p.s. I made the cold MIG weld on the fixture.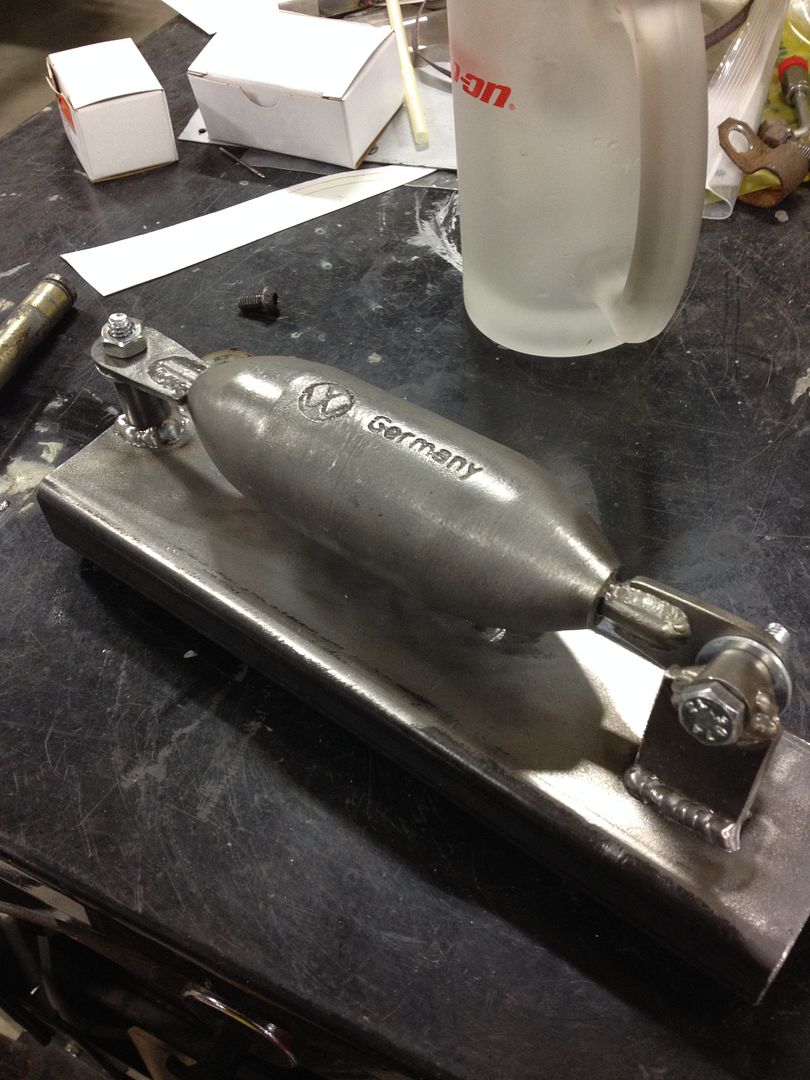 I filed the weld off of the back side of this part.
Part of the shift linkage will rub inside this part, so I am going to bond a piece of stainless to each wall. That way the rubbing will happen on a bare 304 stainless surface rather than a painted surface, which would rub off and eventually rust. The white pieces shown here are stainless with the protective film still installed.
I also modified this piece. I filed the factory MIG weld into a radius, and tapped a hole into the bottom. The factory piece used a snap ring, but I will be using a bolt.
My tapped hole ended up within .010" from the true center, so I'm happy with it.